Our standard PLAYSAFE policy provides Public Liability and equipment cover

What do we cover?
Public liability
Instruments, Equipment & Merchandise
Worldwide cover is standard
Equipment in unattended vehicle
Repair costs or new for old replacement

Who do we cover?
Artists
Bands
Singer/Songwriters
DJ's
Orchestra's

A little extra
No limit on number of shows
No limit on show capacity
Worldwide territory
Accidental damage, theft and loss
Additional 30% uplift in equipment cover

We also provide the following types of cover, please contact us for more details: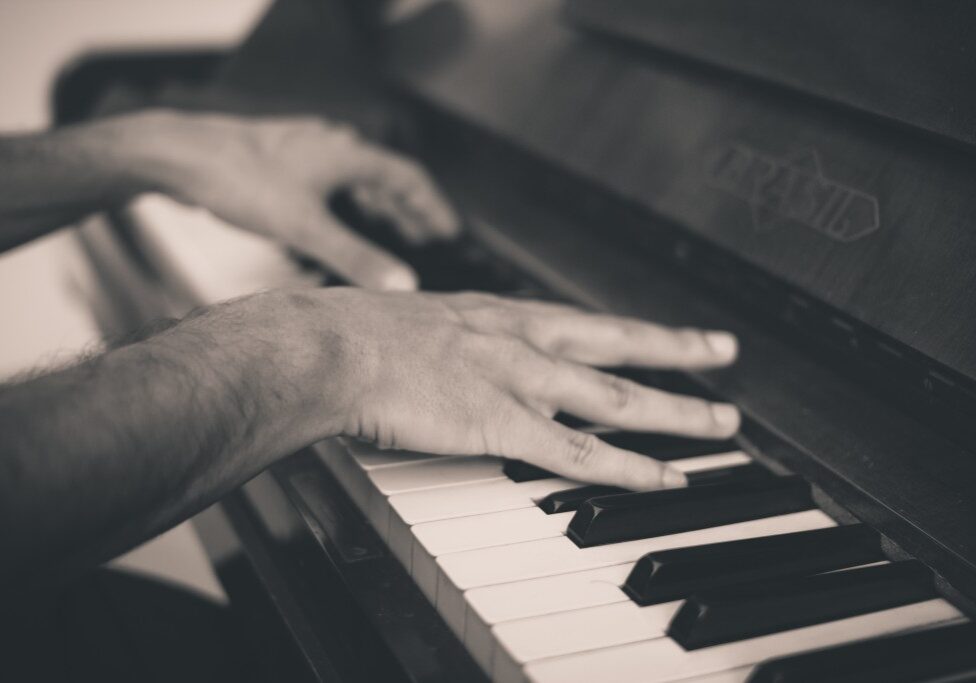 Cancellation and non-appearance

Protecting your financial investment in case you get stuck en-route, fall ill, have an accident or the weather stops an outdoor show. This policy will cover your tour costs or pay your performance fee should you miss a show.
Employers Liability
If you have a company set up and you employ people then we can provide employers liability insurance to protect you should they get injured at work and you are sued for damages.
Equipment
Whether it is in storage, onstage or in transit anywhere in the world – Covering your kit (or hire kit) from loss, theft or damage, also includes merch
Public liability
Covering you (and the band) for your liability in the event that a member of the public is killed or injured as a result of your negligence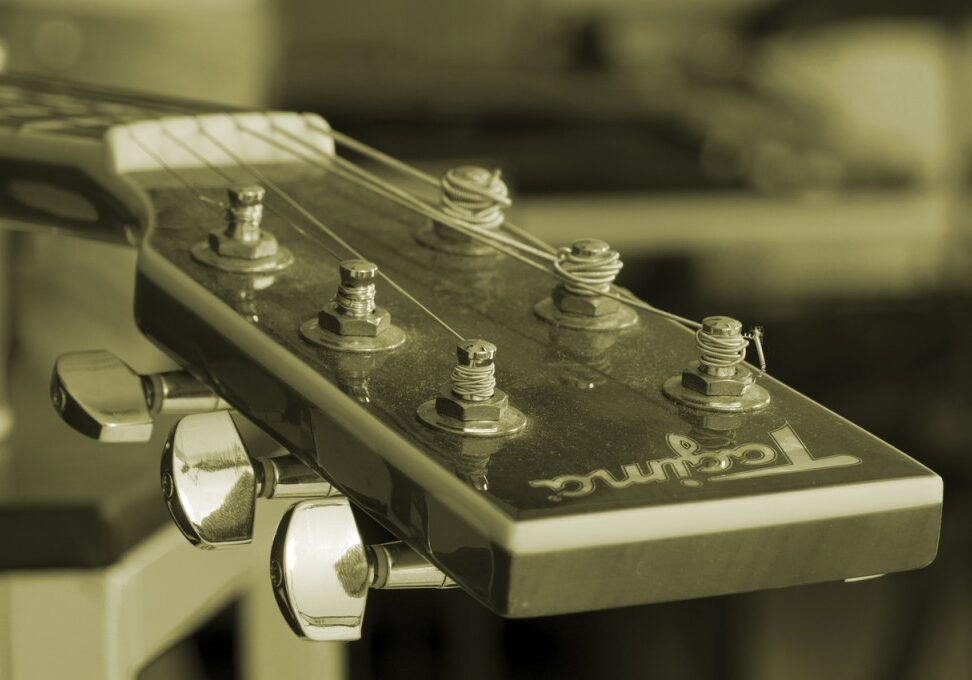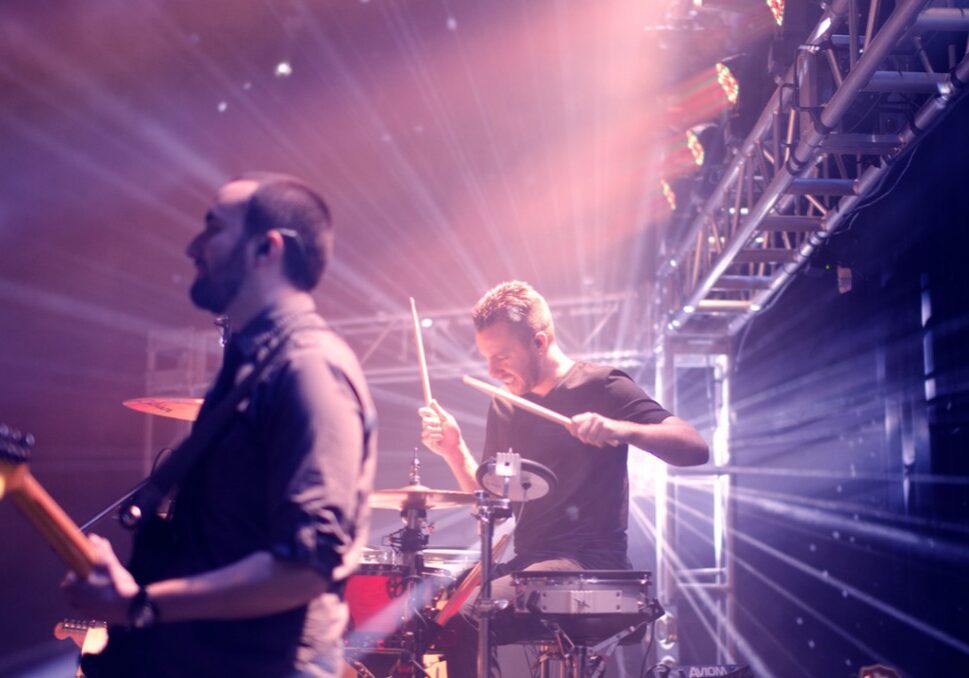 Festivals
Providing public liability, hired in plant and equipment, cancellation including adverse weather cover and non-appearance for key acts.
Recording Studios
Covering equipment, public and employee liability, buildings, business interruption.
Record labels
Covering public and employee liability, business equipment, stock.
Main Benefits

New for old

If the item insured is still being manufactured we will replace with new. If not then we will provide the next best equivalent. For one vintage items we will work with you to find a suitable replacement.

Worldwide Cover

We have extended the cover to provide worldwide coverage for no extra cost, meaning you don't have remember to tell us if you gig or tour abroad as you will automatically be covered.

Free 30% Uplift in Cover

Your sum insured has a free 30% uplift during the policy year to cover new acquisitions. For example if your sum insured is £10,000 then a further £3,000 of new acquisitions will be covered without you having to tell us.

Unattended vehicle cover

The policy automatically cover equipment left in unattended vehicles as long as the equipment is out of sight and the vehicle is locked.

Temporary hire equipment

If you need to hire in extra kit for a gig or tour this can be added to the policy on a temporary basis. If your equipment is lost or stolen mid tour then you can hire replacement kit to complete the shows and the cost of the hire will be reimbursed as well as the replacement of the items.

Care, custody and control

There is no care, custody or control clause in the policy. This means that if you have to leave your equipment on stage, in a venue or studio it will be covered even if it is not in your care, custody or control.

Unlimited shows

Your public liability will cover you for all shows throughout the year regardless of location and capacity. This is subject to income from live performance being less than £100,000 per annum.

Cover for the whole band

The public liability policy will cover all band members, session musicians and crew when working for the band. Equipment cover will always be subject to the total sum insured but will include equipment owned by any of the members or the band as a whole.
Close Relax
If you gig or tour then you will need specialist insurance cover. We provide insurance cover for artists and bands at all stages of their careers. Insuring one guitar is no less important to us as insuring a whole worldwide tour.
You can purchase a policy online to cover up to £40,000 of equipment and £2M of Public Liability. Higher limits are available – please contact us for a quote.
"In the fraught area of Event Cancellation Music Insurance Brokers didn't just get quotes, but worked with me on our particular risk factors, and was thereby able to satisfy the insurers that the risks in our case were lower than the market average. The result was a lower premium that correctly reflected the circumstances"
- Philip Wicks (End of The Road Festival) Our team
have been involved in the music sector for a long time; playing in bands, tour managing, band management as well as providing insurance for the industry.
We have seen the industry change, from one centred around recorded albums and single sales, into a much more diverse place thanks to the freedom and accessibility that the internet and digital format has provided.
The current touring, gigging and music festival sector is buoyant, exciting and demanding. We have developed and adapted our insurance solutions to meet the needs of the changing music industry.
Whether you are a new artist or band or you have been touring and gigging forever it is equally important to insure your equipment properly and protect yourself and the public from risk.
"We have worked with Music Insurance Brokers for some time across label and management artists – not only have they saved us money, but their no nonsense and swift responses have saved us a lot of time too. In the event of a claim they have been more than helpful and reassuring and have processed the claims with super human speed – exactly what you need in the event of theft or breakage. I Cant recommend them highly enough."
- Julie Weir (Visible Noise)



Playsafe is a trading name of Media Insurance Brokers Ltd who are authorised and regulated by the Financial Conduct Authority (FCA).
You can check these details on the Financial Services Register by visiting the FCA's Website (www.fca.org.uk) or by contacting the FCA on .
Our FCA register number is 310627.
Registered in England and Wales 02404421
Registered address: 7-8 Eghams Court, Boston Drive, Bourne End, Buckinghamshire SL8 5YS